Doctor Tamas WURSCHING, Dentist and Oral Surgeon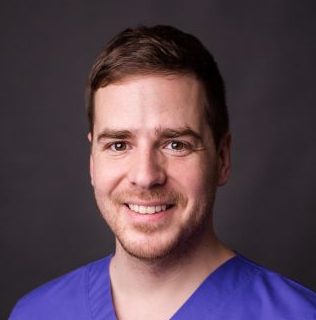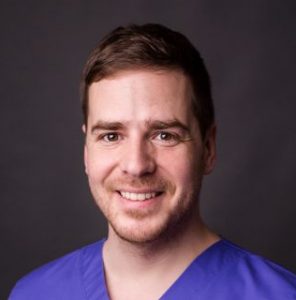 After Doctor Tamas WURSCHING graduated from Semmelweis University of Budapest in 2008 as a Doctor in Dentistry with the highest honour – Summa cum laude, he graduated as an Oral Surgeon in 2011 with honours from the same university. He then entered the faculty of Medicine of Semmelweis to graduate summa cum laude as a doctor of Medicine in 2015. His main specialty is the Oral surgery, implantology and Peri-implant tissue management.
Tamas is fluent in English and German.
My specialty
My specialty is Oral surgery with complex rehabilitation and bone augmentation, sinus elevation and all the techniques of allografts and intraoral bone blocks. I also work at the Department of Oral and Maxillofacial Surgery at Semmelweis University. I speak English and German.
Stop gum bleeding
Implantation
Different techniques of bone grafting
Complex treatment of large radicular cysts
Apicectomy of front, premolar and molar teeth
Pre-prosthetic surgical interventions (lateral augmentation, sinus floor elevation, harvesting retromolar bone blocks)
Removal of impacted wisdom teeth in local and general anesthesia
Surgical phase in the treatment of impacted canines
Conservative and surgical therapy of bone cyst
Treatment of dentoalveolar trauma
Conservative and surgical treatment of maxillofacial fractures
Oral rehabilitation of handicapped patients under general anesthesia
Previous experience
2002-2008 Doctor of Dentistry in Budapest Semmelweis University – summa cum laude
2008-2011 Oral Surgeon Degree in Budapest Semmelweis University – with honors
2008-2009 Dentoalveolar Surgery Residency in Budapest Semmelweis University
2008-2009 Instructor in Budapest Semmelweis University
2011-2015 Doctor of Medicine in Budapest Semmelweis University – summa cum laude
2008 Dentist in Budapest and Oral Surgeon at several private practices in Hungary
2012 Dentist and Oral Surgeon at a private dental practice in London, dent1st.co.uk, 46 Harley Street
2016 Helvetic Dental Clinics Budapest (Hungary) as an Oral Surgeon and Implantologist
List of Publications
FOGORVOSI SZEMLE 108. évf. 3. sz. 2015.
Szekeres Gy, Würsching T, Nemes J, Tóth Zs.:
Complex treatment of a large radicular cyst in the anterior region of the maxilla (case report).
BRITISH JOURNAL OF ORAL AND MAXILLOFACIAL SURGERY 54(1) – NOVEMBER 2015
Németh B, Ujpál M, Németh Zs, Würsching T, Pataky L.:
Unusual form of Sialolithiasis: case report with 3-dimensional imaging,