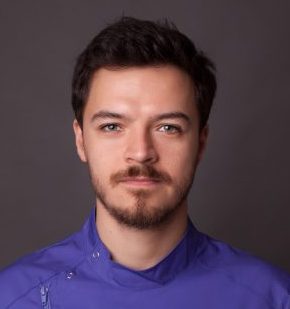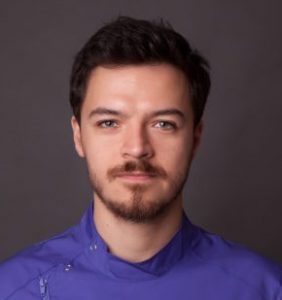 Dr Béla Szabolcs Gábor gradueted from Semmelweis Univerity of Budapest in 2014. Throughout his university studies, he was practising at different premium Clinics in Hungary and Austria, in order to gather some relevant dental experience and comprehensive perspective of full-mouth rehabilitations. He is fluent in German and English.
I mainly focus on conservative dentistry and aesthetic restorations in order to restore individual functions and aesthetic needs on the highest up-to-date standard. I prefer to use microscope during the dental treatments in specific situations. I often participate in conferences in Hungary and abroad as well.
My philosophy is to treat all my patients with full empathy, the same way, as I would prefer to be treated from a dentist myself.
Aesthetic dentistry
Metal-free restorations
Veneers
Invisible fillings
Root canal treatment
Implant dentures
Previous experience
2014 Semmelweis University – Department of Periodontology
2014 Naturadent – Biological and Laser dentistry
2016 Fehér Dental Team Sopron
2017 Gombosdent – Microscopic dentistry
Congress participations:
Dr Volom Dental: Hands-on training in Endodontics – the modern obturation techniques 2014
BioLase/WaterLase Iplus Hands-on – Naturadent, Budapest 2015
Symposium Szeged 2015
Direct Komposit Anteriors – Jason Smithson, Dental World Budapest 2016
Jan haito – Anteriores, Veneers Hands-on kurs, Budapest 2016
Ivoclar Viena – Microscopic Preparation Technics – prof. Dr. Gerlóczy Pál, Viena 2016
The Theoretical and Practical Bases of Posterior Direct Restorations – dr. Fráter Márk
Indirect Supply of the Posterior Region Based on Biomechanical Principles – dr. Fráter Márk
Knorr Konzept Implants, Volker Knorr, Stuttgart 2016
Symposium Szeged 2016
Back to the Roots – Retreatments Done the Easy Way – dr. Sebastian Bürklein, Roots Summit Berlin 2018,