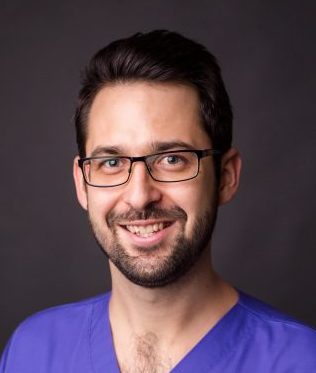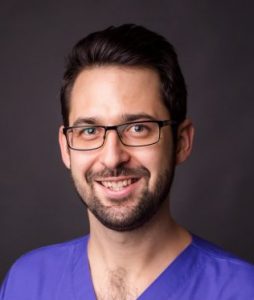 Dr Gergely STUBNA, Dentist and Oral Surgeon
Dr Gergely STUBNA graduated from Semmelweis University of Budapest in 2012, after which he immediately started working as an oral surgeon at Medical Centre of Hungarian Defence Forces as a part of his professional training program. Gergely speaks English.
My Specialty
My specialty is oral surgery and periodontology but I also have experience in prosthetic works.
Implantation
Bone replacement
Removal of wisdom teeth
Surgical treatments of inflammation and cyst
Periodontal disease, conservative and surgical treatments
Implant dentures
Previous experience
2007-2012 Dental Degree in Budapest Semmelweis University
2015 Oral Surgeon Degree in Budapest Semmelweis University
2012-2015 Oral surgeon at the Medical Centre of Hungarian Defence Forces
Dentist and oral surgeon in private clinics since 2012
Joined Helvetic Clinics in 2018
Congress Participations
2016 Radiodental Symposium
2017 Attending advanced courses in soft tissue management in implant dentistry; sinus-lifting technics; and functional and aesthetic soft tissue management at Dentalent Training (Alpha Implant) Courses