Organizing your dental travel to Budapest
Step 1, request a treatment plan
If you wish to organize a dental treatment in Hungary with us, please complete a quote request so that one of our representatives can contact you with all the necessary information. They will also be able to answer the questions you might have.
Do you already have an existing quotation for your dental care or an X-ray?
If so, then please forward us the following information:
An X ray
Photos of your teeth
Details about the dental treatment you would like to receive
You can click here to request a quote from our dental clinic and send the files
An OPG X-Ray is a complete X-Ray of your teeth, jaws (upper and lower) and the sinuses. It is a good way to identify what kind of dental treatment you may need, but it is not sufficient to establish a precise treatment plan. If you need bone augmentation, most probably you will need to provide us with a 3D CT-Scan.
These requirements are essential but they cannot replace a consultation at the clinic. One of our dental specialists will take charge of your dental care during your stay.
Step 2, your transportation and accommodation in Budapest
During your initial consultation, prior to your your dental treatment in Budapest, our representative will give you the best available dates for your visit to our dental clinic; this consultation is free of charge. Once you have selected the date, you should book your plane ticket to Budapest and forward us the flight information: flight number, scheduled arrival time and terminal. Once we have received this information, we will confirm everything and send you an e-mail containing the summary of your trip, including dates and accommodation (if it is booked in one of our partner hotels). We always answer and confirm the mails we receive. If you sent us information by e-mail and have not received a response or confirmation within 48 hours, don't hesitate to contact us again.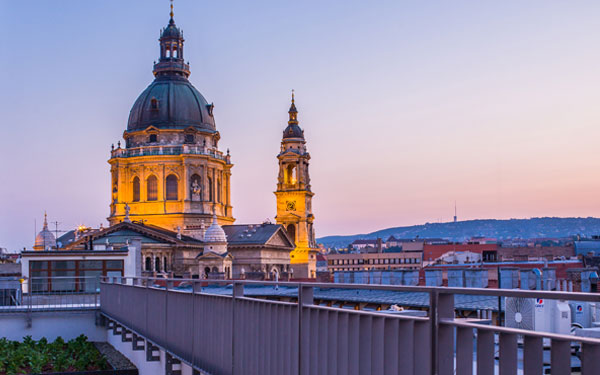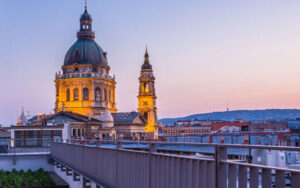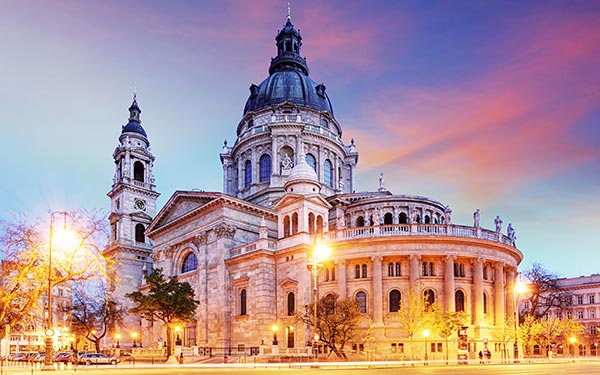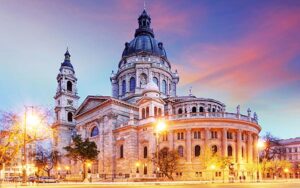 Ideally located in the center of Budapest, literally less that one minute walking distance from the opera house and 3 minutes from the basilica, our clinic is in the same building as the Twelve Revay Hotel where we have negotiated a preferential rate for our patients, including your first night free. However, you can stay of course wherever you want.
By clicking on the Hotels link in the website menu, you will find our selection of hotels. There are many many hotels in Budapest but these are the ones with whom Helvetic Clinics have negotiated special reduced rates for our patients. To enjoy these preferential rates, your booking has to be arranged by us.
Step 3, your arrival in Budapest
Whatever terminal you arrive at (Budapest airport has two terminals)…
Whatever day you arrive…
Whatever time you arrive…
A representative of Helvetic Clinics will be there to welcome you ahead of your dental treatment. A courtesy driver will pick you up from the airport and take you to your hotel at no cost.
The same goes for your return trip: no matter the day, the hour, whether you use the airport or a bus or train station, we will make it easy and stress free. The whole process of your dental treatment abroad is quick and painless.
Don't make your dental trip an adventure, like thousands of English speaking patients, trust Helvetic Clinics Budapest. Our local teams ensure that your dental travel abroad is as pleasant as possible.