Helvetic Clinics, Our Dentists in Budapest
The excellent reputation of Hungarian dentistry is well established and the level of expertise in Budapest is as high as in Western Europe. The following two crucial and essential elements, in addition to the level of education, are what makes a good dentist:
Our dentists' experience
Our employees represent some of the best dentists in Hungary with a background of practicing for 7-8 years at some of Budapest's best dental clinics specialized in dental tourism. By the time they reach 40, they will have performed more implants, crowns, bridges, and dental impressions (which determine the quality of future prosthetics) than what an average local dentist may perform throughout his entire career.
The experience of our dentists in Hungary allows them to give accurate diagnosis using x-rays or CT scans taken at our clinic. Regardless of the type of dental problem you are experiencing, you can be sure that our dentists have already dealt with similar or much more complicated cases.
At Helvetic Clinics Budapest our dentists, surgeons and our assisting staff are all employed by the clinic on a full time basis, unlike at some Hungarian dental clinics where temporary staff are called in to meet foreign demand. This ensures the professionalism and integrity of our staff and service.
About our dentists in Hungary: Drs. Peter and Laszlo LUKACS
Perfectionism
Drs. Peter and Laszlo LUKACS supervise the clinic and the dentists, they have successfully created a stress free environment, an atmosphere that is markedly different from most clinics. The Doctors are brothers and their combined qualifications, skills, and experience are impressive (Drs. Lukacs' background). Equally, their personal philosophy is primordial in striving to bring a smile to each patient's face, both literally and figuratively. The Doctors guide the dentists through their training and specialisations. Peter Lukacs is a tutor in conservative dentistry and prosthodontics, Laszlo Lukacs is a tutor in periodontology, they train dentists throughout their specialisation. Accreditation is granted by the universities, based upon criteria detailed in Governmental Regulation 122/2009 (VI. 12.). Our clinic has a special accreditation that makes us an official training center for the Semmelweiss University.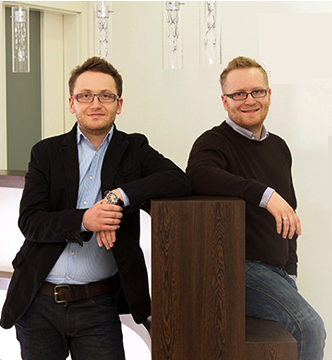 We aim to entirely satisfy our patients' dental requirements by solving their problems with an outstanding level of excellence. We pride ourselves in providing state of the art equipment and dentistry in a humane and comfortable environment, coupled with an excellent Patient/Dentist relationship.
The Drs. Lukacs ensure that you are in excellent hands with our professional team of dentists, implantologists, and orthodontists. All patients receive a warm personal welcome and are cared for and guided through every step of the procedure. This is in stark contrast with the crowded atmosphere of the infamous "teeth factories" some dental clinics in Budapest have become. At Helvetic Clinics, the service is personalised, you are not just "another patient", you will be treated and accompanied during your treatments by a team of outstanding dentists and staff, who are at your service throughout the entire process.