Doctor Peter LUKACS, Prosthetic Dentistry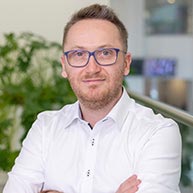 Doctor Peter Lukacs graduated from Semmelweis University in 2005. He was a lecturer at the department of prosthetic dentistry between 2005-2007and started his own practice during this period. Since 2008, he has specialised in conservatory dentistry and prosthetics. He puts great emphasis on aesthetic restoration and functional rehabilitation and it is Peter's task to prepare the complicated prosthetics. All special and complex works are analyzed by a computerized temporomandibular program (Arcus Digma II) and the protheses are performed on the basis of this data. He regularly attends professional training. Peter is fluent in English and German.
My specialty
My main area of ​​expertise is taking care of your smile: complex aesthetic restoration and functional rehabilitation using computerized occlusal (TMI) preceded by analysis with Arcus Digma II. I speak English and German.
Prothesis
Complex dentures
Smile design
Optimum and invisible fillings
Manage digital bite correction and joint analysis
Dental treatments
Previous experience
2005 Dental Degree in Budapest Semmelweis University
2005-2007 Prosthodontics Clinic of Semmelweis University Instructor Doctor
2005 Own private practice
2007-2011 Kreative Dental clinic Hungary
In 2007 at Kreativ Dental clinic Hungary, as Periodontist
Since 2009 at Helvetic Clinics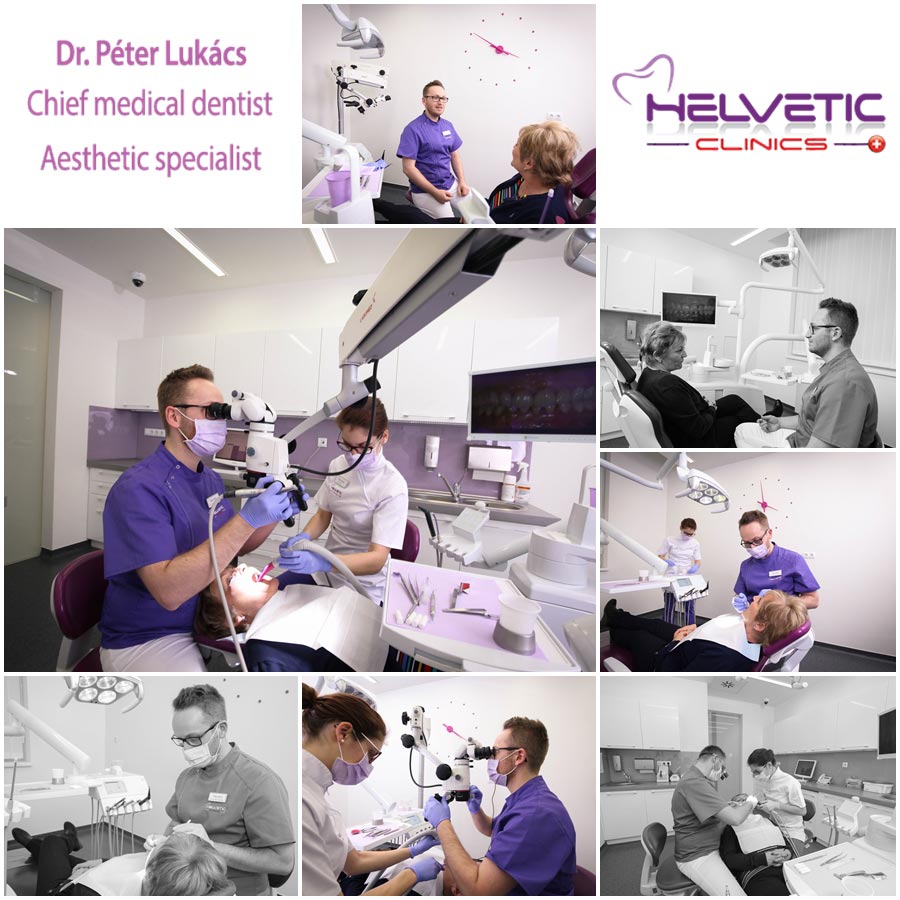 Congress and courses participations
In 2005, Aesthetic restorations for anterior and posterior teeth
2005 The Association of Hungarian Dental Association, The Hungarian Association of Implantology. Hungarian Society of Periodontology. Congress
2006 Hungarian Dental Association (MFE) Árkövy Annual Meeting
2008 shoulder preparation practical and theoretical education and metal-free crowns, Dr. Paul Gerlóczy, Budapest
2009 Modern techniques in dentistry
2009 Lumineers course
2009 The first International Central and Eastern Europe expert "Competence in Esthetic Dental Excellence "seminar
2010 Competence in Esthetic Dental Excellence Seminar aesthetic II
2010 Arcus Digma II Course 2 * 3 day Dr Ulrich Wegmann Herbert Thiel
2011 Arcus Digma II course is 7 days, Dr Ulrich Wegmann Herbert Thiel
2011 Smylist smile course designer Dr. Mary Star
2012 Astra Tech Symposium – participation as a lecturer
2012 Perspectives on periodontology