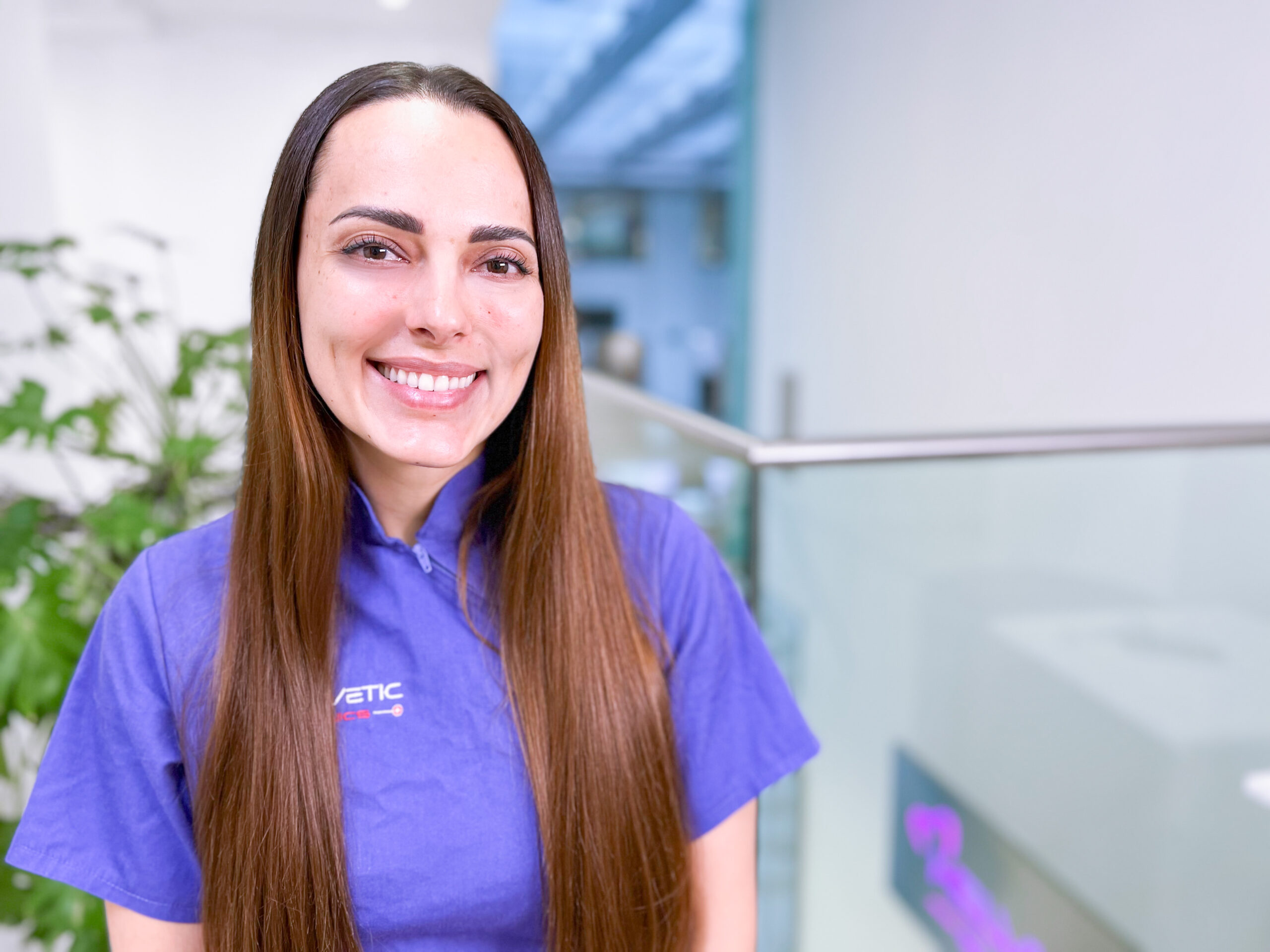 Dr. Ievgeniia Ostapenko graduated from Bogomolets National Medical University in 2012 (with honors). Her main area is restorative and conservative dentistry. In 2016 Ievgeniia finalized her specialization in Prosthodontics at the Shupyk National Healthcare University of Ukraine. She joined Helvetic Clinics in 2022. Ievgeniia is fluent in English, Ukrainian and Russian.
My speciality
My speciality is aesthetic and cosmetic dentistry. My main passion in dentistry is the minimal invasive approach. The most important thing for me is to achieve a long-term solution for my patients, to provide them perfect and painless treatment and to give them back the joy of a perfect smile.
Veneers, E-max crowns, metal-free restorations
Prosthesis, dentures, crowns, bridges, implant dentures
Restorative and conservative dentistry
Optimum and invisible filling
Previous experiences
2012 Dental Degree in Bogomolets National Medical University
2012-2014 Researcher at the Department of Pediatric Dentistry of Bogomolets National Medical University
2014-2016 Private practices in Kiev, Ukraine
2016 Specialization in Prosthodontics at the Shupyk National Healthcare University of Ukraine
2016-2022 Own private practice in Kiev, Ukraine
Congress and Course Participations:
2013 Dr. Galip Gurel: Ceramic Restorations course.
2013 Fenestra Dental Educational Center: Veneers, Metal-free Restorations.
2017 Dr. Stefano Conti: Vertiprep, B.O.P.T. Concept.
2018 Dr. Ervand Sarcisyan: Aesthetic Restorations of Frontal Teeth
2020 Dr. Maxim Belograd: Direct Anterior Composite Restoration.
2019 International Dental Show, Cologne
2019 Dr. Pulat Kochcarov: Digital Occlusion and Splint-Therapy.