Our guarantee for you: a service above and beyond other dental clinics in Europe
Quite simple: no other clinic can meet our guarantee policy. We cover not only the work carried out by our dentists, but also reimburse your travel cost (up to 180€ – £130) and hotel accommodation at one of our partner hotels.

How can we offer such a level of guarantee?
Our standards of quality are so high that our risk is limited, we incur very little guarantee cases
Our dentists and doctors are specialists
Our dentists and surgeons have several years of experience
Our doctors are not stressed by performance objectives
Our doctors work in a unique and comfortable environment
Our laboratory work cannot be equalled
Duration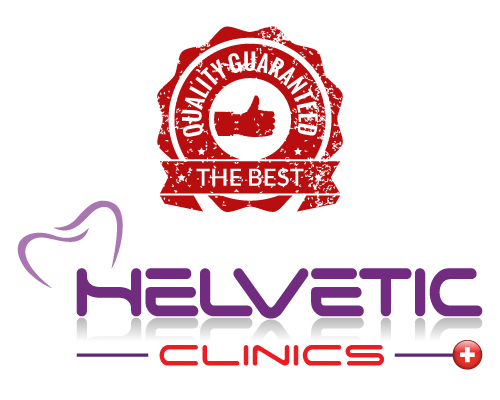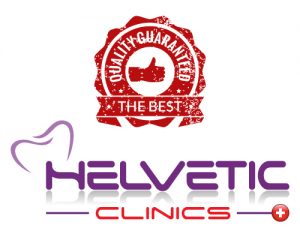 Wherever you go, whatever dental clinic you choose, problems can occur.
It is therefore essential to know the duration of the guarantee. To our knowledge, we have the longest warranty in the market.
The second element that needs to be taken into consideration is who the decision maker is. The guarantee length doesn't mean anything if you don't know who decides and how he can intervene in your favour.
When a correction needs to be made, a crown can chip or break, for example, someone has to decide whether the situation is to be considered as a guarantee case or not.
Who decides?

At other clinics, your primary contact is most probably an agent.
You might discuss with a member of staff who has no real responsibility, an agent, commissioned, paid and given orders to, by the clinic.
So when a problem occurs, then the agent will tell you to go to the clinic, who will decide whether the remedial treatment is to be carried out under guarantee.
Triggering a guarantee is costly. The clinic has to pay for your travel, your accommodation, your dentist and your laboratory work. When a clinic works with agents, there is a conflict of interest between the agent (primary contact with the patient but no decisional power at all) and the clinic's owner (whose main aim is profit but is not in direct contact with the patient).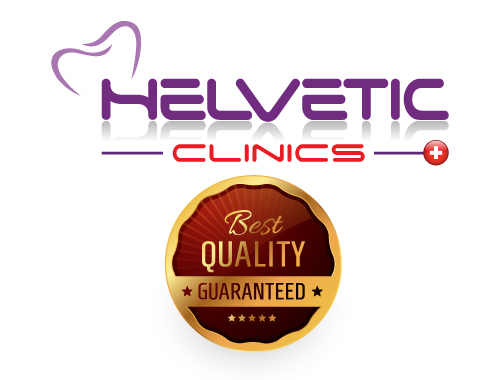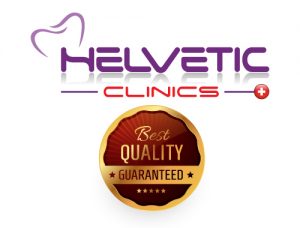 At Helvetic Clinics, the person you talk to is hired, employed, and payed by the clinics' owners.
We're not agents, we're not commissioned, we're not middle men, we're not traders.
We are the clinic. It is up to you to decide if you want to talk about your situation to a person you have never been in contact with, never spoken to before.
The swiss team that you have spoken to knows how much your satisfaction is important. We target 99.99% satisfaction rate.
Guarantee duration
| | |
| --- | --- |
| Crowns | 5 years |
| Bridges | 5 years |
| Veneers | 5 years |
| Inlays / Onlays | 5 years |
| Implants (only the product) | Lifetime |
| Partial dentures, combination work, locator dentures | 3 years |
| Dentures | 1 year |
| Fillings | 1 year |
| Temporaries are not included | |

Guarantee terms and conditions
We carry out remedial treatments, on a case by case basis. The patient must inform Helvetic Clinics as soon as a problem occurs. The chief doctor will see you, talk with the Swiss team who will then decide, together, to trigger the guarantee.
Helvetic Clinics will cover the dentist and the laboratory costs to fix the problem. Helvetic Clinics will also cover the travel cost up to a maximum of 180 euros (£130) and accommodation for the duration of the stay, in our partnering hotel, 12 Revay.
We reserve the right to reduce or invalidate our guarantee based on the following conditions:
If the patient neglects general oral hygiene.
If the patient has not attended an annual routine check-up by a professional (invoice required).
If the patient is an alcoholic or he/she smokes.
If the patient has not followed the dentist's instructions.
If the removable restorations, such as partial or complete dentures, haven't been maintained properly.
If the patient's gum recedes or his/her bones shrink.
If there has been accidental damage.
In the event of significant weight loss or gain.
If the treatment of a specific disease has negative effects on the dental condition (for example, diabetes, epilepsy, osteoporosis, post-X-ray state, or chemotherapy).
If the patient fails to inform Helvetic Clinics as soon as problems occur


Helvetic Clinics cannot take responsibility for problems which were not detected on the patient's x-ray or for those which were not foreseeable at the time of the treatment at the clinic.
Check-ups
Patients need to perform annual check-ups. In the case of periodontal problems, check-ups should be performed twice a year. Check-ups need to be made either at our clinics or, if not possible, at a local dentist with a panoramic x-ray taken. If the patient fails to return to Helvetic Clinics for check-ups, we would require proof that the check-up was carried out (X-Ray and invoice) as well as the relevant documentation to be handed over (panoramic x-ray, dentist's notes on the patient's mouth status, an invoice showing any treatment carried out locally, and of course any additional information like photos). The patient must have his first check-up within 12 months after having finished his treatment at Helvetic Clinics. Check-ups are free at Helvetic Clinics (patients are kindly asked not to come on Mondays and Tuesdays).
ISO 9001 certification
Naturally, Helvetic Clinics are ISO 9001 certified. It means that you are guaranteed to receive the full commitment of the whole staff during your stay abroad.
The ISO 9001 certificate, along with our guarantee, contribute to the fact that the patients from Switzerland and Europe regard Helvetic Clinics as "the leading dental clinic" abroad.
You Deserve the Best! Full and Comprehensive Guarantee