Why to choose Helvetic Clinics Hungary for your dental implants abroad?
At Helvetic Dental Clinics Budapest we offer you the best dental care & dental implants in Hungary at the lowest possible prices, but never compromising on quality!

By choosing Helvetic Clinics for your dental care, you are choosing to put yourself in the hands of exceptional practitioners who follow proven protocols in a unique environment.
At first glance, from one surgery to another, there is nothing remarkable about the dental equipment … and yet we have carefully selected every item.
For your convenience, the duration of your dental care will not exceed two hours in a row per day. It is, therefore, essential that we situate you as comfortably as possible.
A relaxed patient will also allow his or her dentist to work more accurately and quickly.
For the convenience of your dentist, the protocol established by Helvetic Clinics specifies that our dentists will not spend more than six hours a day performing dental care, with a 20-minute break between operations.
By making available to our dentists the best equipment available on the market, Helvetic Clinics allows all our medical staff to carry out the maximum care in a minimum of time and, above all, in the best possible conditions.
What is our mission?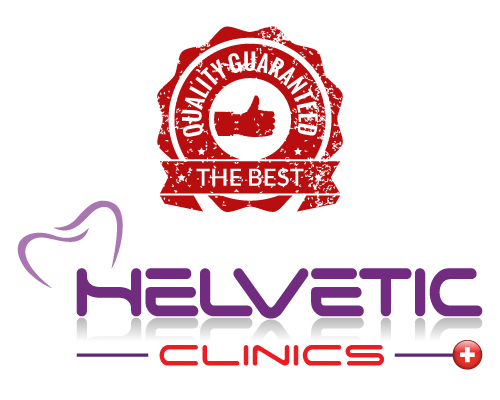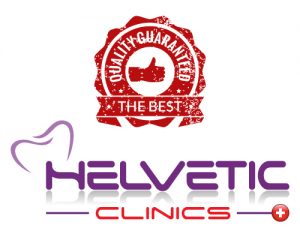 Dental implant types, anaesthetics, ceramics, artificial bones, sutures: our dentists regularly re-evaluate all the materials they use as technology advances.
Our philosophy is not to be pioneers and 'test' the latest solutions at any cost, but to evaluate when they become reliable, enduring, and above all, risk-free.
In order to do so, the board meets every 18 months in Switzerland to make decisions about replacing products or substituting one for another.
There is often a problem, that dental implants abroad equals cheap materials. At our dental clinics we will never offer you Chinese amalgam or Indian artificial bone. For your comfort and safety, as well as ours, we only use the very best international brands. Some of which are:
Dental Chairs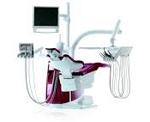 KaVo Dental Excellence is KaVo's motto, their headquarters are located in Germany. For more than 100 years KaVo has been known for the production of innovative, premium dental equipment and has developed, manufactured, and marketed products and dental procedures which have kept them at the forefront of the dental industry ever since.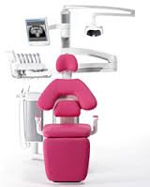 Planmeca from Vision to Excellence Planmeca dental chairs, produced in Finland, are highly sophisticated state of the art technical super design chairs. They provide a great ergonomic and comfortable environment for the patient.
The swivel functions, flexible and easily adaptable positions of the chair, allow stress reduction and offer more comfort during surgery.
---

Magnifiers and Optical Products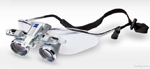 Carl Zeiss Tradition and History since 1846 Carl Zeiss meditec AG is one of the most successful medical companies in the world. In microsurgery, the company provides innovative visunary solutions for dentistry.
The company has six global locations, and more than half of their workforce, some 2400 employees are located outside of Germany. In precision dentistry, Zeiss stands at the forefront as the natural choice for the best dentists.
---
Measuring Devices for Complex Dental Restoration Work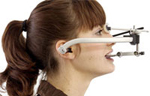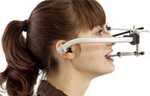 Unique Arcus Digma II, developed by KaVo Germany is a device that measures and records the exact movements and positions of the jaw. Arcus Digma II allows dentists to measure and then transfer patient's data rapidly and accurately to the lab in order to create THE aesthetic and functional restoration work.
The lab must have the same equipment for the system to work. Although this is a mandatory technique of modern dentistry, the cost for implementing Arcus is so high that only the very best clinics can offer this treatment to their patients.
---
Sterilisation of Dental Instruments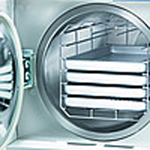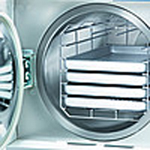 Melag The Innovation and Quality of a family business. Proud of their reputation as producers of quality products made in Germany, here is an extract from the Melag website which summarizes their philosophy: «We have never seriously considered relocating production to low-wage countries. Other firms have often reported that while this relocation leads to savings, quality is often compromised. We have also resisted the trend to expand our range of products that are not part of our core competency: surgical hygiene».
---
Surgical and Motorised Devices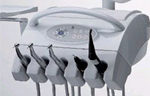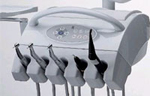 They are one of the global leaders in dentistry, providing technology which continues to transform dental care into less invasive and more precise procedures and methods, you can only go ahead and benefit from 100 years of excellence.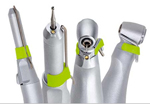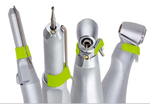 At the service of dentistry, based in Bürmoos in Austria, is one of the world's leading manufacturers of dental transmission instruments and devices for dental restorations and prosthetics.
The company has become one of the largest global players thanks to a strong commitment to research and development, vision and social responsibility as well as their range of highly innovative products and service solutions.
---

Dental Implants

Megagen – The Korean premier implant
Megagen is one of the leading manufacturers of implants in Asia and more than 6 million implants have been laid since the company's inception. At a major implantology seminar in Asia, László Lukács (Chief Implantologist of Helvetic Clinics) met with Megagen executives.
Strengthened by the acquisition of Straumann's stake in Megagen and after more than 5 years of actual testing, we have decided to offer you these dental implants abroad.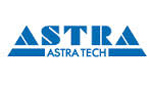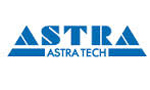 The Astratech Implant System is one of the most documented implant in the world. Choosing Astratech Dentsply dental implants equals opting for safe and reliable results. The implant surface is treated with Astratech patented fluor, designed to increase osseointegration and accelerate healing, resulting in a strong bond between the bone and the dental implant.

Straumann is THE leading company in the field of dental implantology. They have (in more than 60 years) gained the confidence of professionals throughout the world by remaining faithful to itself.
In collaboration with renowned international clinics, research institutes and universities, they have pioneered many ground-breaking technologies in implant dentistry in recent decades. Straumann has chosen Helvetic Clinics as a strategic partner for Hungary.
We have chosen to offer only the top of the range implants that Straumann produces: Straumann Roxolid SLActive. It achieves the highest results and the lowest rejection rates, simply the best implant in the world today.
---
Bone augmentation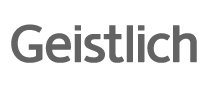 Switzerland Geistlich Bio-Oss is a leading natural bone substitute in regenerative dentistry worldwide. Its remarkable similarity to human bone makes it an important and predictable choice for regenerative dental treatments.
The figures speak for themselves: placed every 28 seconds, used approximately 2,500 times per day, with more than 4 million patients treated and in clinical use for more than 25 years.
---
Cements, Composites and Ceramics


Founded in 1921, GC became the world's 18th company to receive the "Japan Quality Medal" in 2004. This is the highest degree in quality control recognition in Japan. GC also meets the highest quality standards worldwide. ISO 9001, ISO 1994, ISO 14001, and in 2003 GC was ISO 13485 certified.
GC products are being sold in more than 100 countries. As a leading oral health company, GC supplies world-class quality products and services to all European dental professional. In Europe, GC products are sold through their subsidiary GC International, based in Lucerne, Switzerland.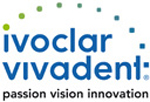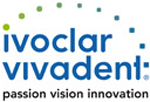 The values of Ivoclar Vivadent are based on three key-principles: Passion, Vision and Innovation. These define the corporate direction and guide the decisions made today to provide the solutions for the dentistry of tomorrow.
Ivoclar Vivadent operates in a range of product areas, but is particularly known for its IPS e.max® Lithium Disilicate system. This is high-strength and aesthetic, metal-free glass ceramics. This is a unique system which combines aesthetics and extremely resistant materials. Beauty and Strength are incorporated in the patent of Ivoclar Vivadent.
---

Anaesthetics

The company has been developing clinically proven local anaesthetics for more than 50 years. 3M has developed a range of anaesthetics for effective local pain control that are used in the whole world.
These products are internationally recognized as being thoroughly tested, efficient and well-tolerated by patients.

Since Genoss was established in 2004, Genoss has made its best endeavor to be the world leading medical device company. Promotion of patients' health and lives are the best value of Genoss. Genoss is known for it's constant researches, innovations and heavy investments as well as for hiring the quality of human resources and staffs.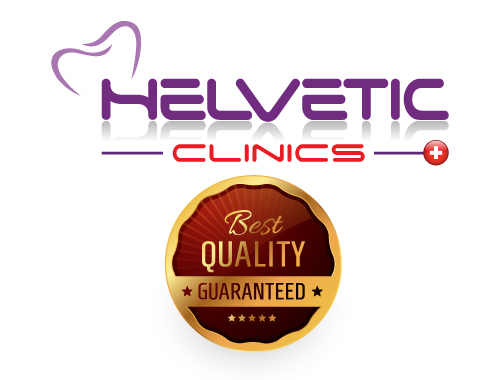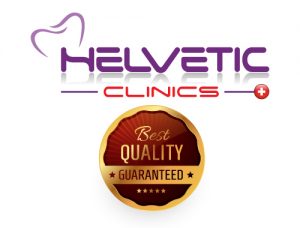 Helvetic clinics is a pain free clinic and proposes injections with the ICT syringe from Genoss
You deserve the Best! We guarantee that we never compromise on quality, only first-class products are used in our clinics.