Megagen Dental Implants
Megagen has been a manufacturer of dental implants for more than 15 years. The particularity of Megagen implants is their simplicity: they require few tools for installation and are adapted to the vast majority of cases and patients.



The Megagen dental implants we use at Helvetic Clinics in Budapest are mainly recognized by dentists for their durability but also for their good tolerance and a very high osseointegration rate in the jaw bone.
Megagen offers a lifetime warranty on the dental implants they produce, in case of manufacturing defect or in case of rejection. Of course, all patients treated in our Budapest dental clinic also benefit from this guarantee.
MMegagen is one of the leading manufacturers of implants in Asia and more than 6 million implants have been laid since the company's inception. At a major implantology seminar in Asia, Laszlo Lukacs (Chief Implantologist of Helvetic Clinics) met with Megagen executives and after more than 5 years of actual testing, we have decided to offer you these dental implants as well. Price of Megagen Dental Implants
ASTRA TECH implant system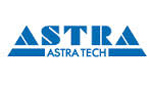 Astratech is a Swedish implant system which has been working dependably for 41 years. Astratech implants are the most risk-free and long-lasting solutions for patients for the following reasons:
The company has been producing implants for more than 40 years, undoubtedly it will continue to provide their products into the foreseeable future
All Astra implant types are tested 5 years in laboratories before they are launched onto the market
Throughout its continuous innovation Astra managed to produce market-leading implants to serve patients' needs as long as possible
The structure and surface treatment of the implant ensure the extensive integration in the human organism and rapid tissue adherence
The intermediary elements prevent the bacteria from spreading, therefore no bone loss can occur
The conic connection is so tight that micro size movements hardly occur between the two surfaces
There is a lifetime warranty for clinical components that are part of the AstraTech Implant System
AstraTech implants record high success rates
Price of Astratech Dental Implants
Straumann dental implants



There are many implant systems but not all are equal.
Straumann is THE leading company in the field of dental implantology which, in more than 60 years, has gained the confidence of professionals throughout the world by remaining faithful to itself. In collaboration with renowned international clinics, research institutes and universities, they have pioneered many ground-breaking technologies in implant dentistry in recent decades. Straumann has chosen Helvetic Clinics as a strategic partner for Hungary.
Produced in Switzerland, precision and quality
More than 35 years of clinical evidence with over 1.000 scientific publications
More than 14 million implants placed worldwide
A trusted brand in over 75 countries
Lifetime guarantee for your Straumann implants
Helvetic Clinics entered in a partnership with Straumann with the aim to add to its existing implant portfolio, Roxolid SLActive, Straumann's state of the art implant.
Roxolid® is a unique dental implant material specifically designed for use in dental implantology. The innovative metal alloy consists of titanium and zirconium. It features the highly osteoconductive SLActive® surface and combines high mechanical strength with excellent osseointegration properties.
The growing clinical evidence further reinforces that Roxolid® SLActive® is Straumann's best material-surface combination, the top of the range implant of Straumann's numerous implant types. Thanks to the outstanding mechanical and surface properties, Roxolid® SLActive® Implants allow clinicians to choose smaller sized implants. As a consequence, dental implant treatment has the potential to become less invasive.
Treating patients without invasive grafting procedures, gives Helvetic Clinics the opportunity to offer our patients a faster treatment:
Unique surface implant for better predictability and shorter healing times
Unique material for less invasive treatment options . Price of Straumann Dental Implant
Check this video to see how Roxolid SLActive amazing surface works

Helvetic Clinics Hungary, check our prices for Implants , crowns, bridges….