Doctor Gabor BERKEI, Cosmetic Dentistry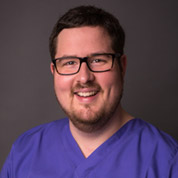 Doctor Gabor Berkei graduated from Semmelweis University of Budapest in 2012, he is a specialist in aesthetic restorations. He is fluent in English.
My specialty
My specialty is aesthetic and cosmetic dentistry, and I always prefer conservative dentistry in my restorations. The quality of the relation I develop with my patients in crucial to me. My preferred hobby is photography that I have always practiced since my childhood and I use it in my every day work. In 2014, I attended Tokuyama Tokyo master class, where I learnt mainly aesthetic restorations and invisible fillings. I speak English.
Aesthetic dentistry
Metal-free restorations
Veneers
Invisible fillings
Root canal treatment
Implant dentures
Previous experience
2012 Dental Degree in Budapest Semmelweis University
2012-2014, Parodont implant clinic
Joined Helvetic Clinics in 2015
Congress participations
2011 CED-IADR Budapest
2013 Pisa Style Italiano meeting, Master Course
2013 Brescia, Italian Dental Show
2014 Tokuyama Tokyo master course
Modena in 2014, Style Italiano closed meeting