Doctor Gyorgy VARNAI, Prosthetic Dentistry and Endodontics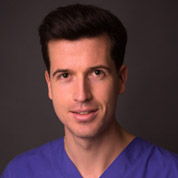 Doctor Gyorgy Varnai graduated in 2012 from Semmelweis University. In September 2015, Gyorgy finalised his specialisation in Prosthodontics and Endodontics at the Semmelweis University, he then joined Helvetic Clinics in 2016. Gyorgy speaks English fluently.
My specialty
My specialty includes functional aesthetic dentistry and endodontics. I operate with loupes or with a microscope whenever needed.
My objective in the dental treatments that I undertake is to create long-term and sustainable restorations for patients while respecting all the functional and individualised aesthetic needs.
I consider this as a high priority, whether it concerns dental restoration or a complete upper-lower denture restoration.
Endodontics (root canal treatments)
Aesthetic dentistry
Metal-free restorations
Invisible fillings
Implant dentures
Previous experience
2012 Dental Degree in Budapest Semmelweis University
2015 Specialisation in Prosthodontics and Endodontics (Graduation in September 2015) Semmelweis University of Medicine
2012-2016 Prosthodontics, Conservative dentistry and Endodontics at Breier Dentistry and Healthcenter
2015 Endodontics and Conservative dentistry at Gombosdent Dentistry
Since 2016 at Helvetic Clinics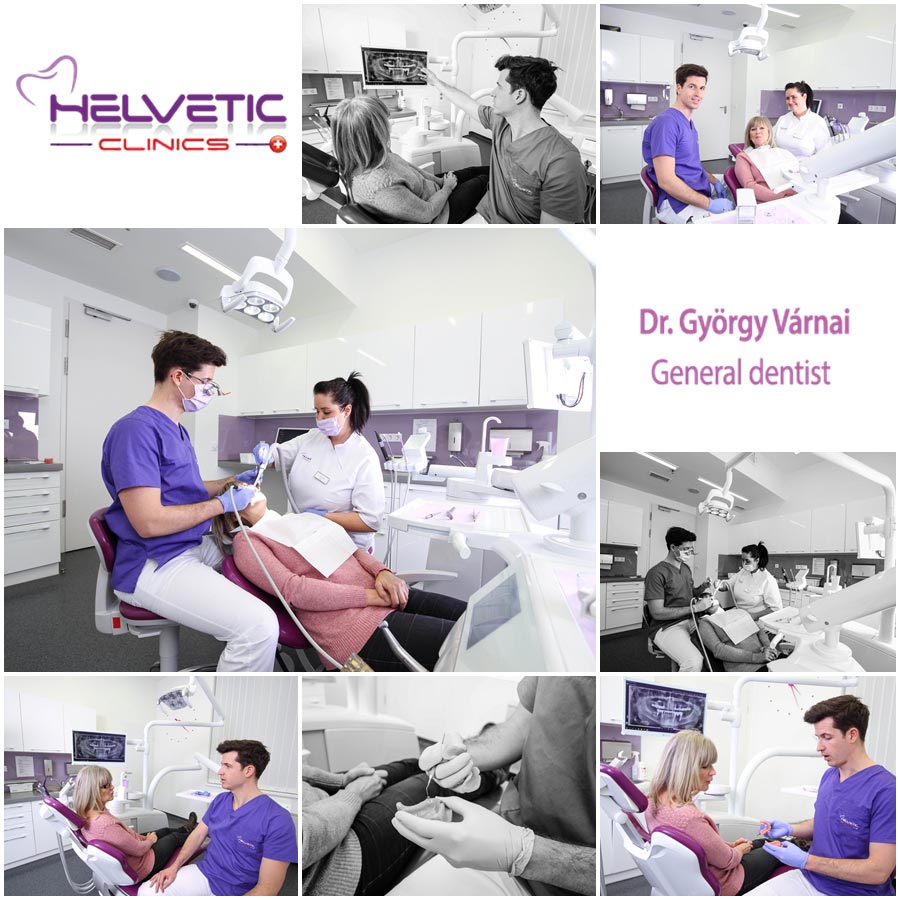 Congress and courses participations
2012. Dr. András Volom: Dental World: Esthetic Dentistry Conference
2013. Dr. Csilla Csikány: VDW Reciproc system Endodontic course
2014. Dr. Paul Gerlóczy: Shoulder preparation and metal-free crowns: practical and theoretical education
2015. Dr. Gergely Benyőcs: Dental World: Endodontic Congress
2015. Prof. Francesco Mangani: Direct and indirect posteriors
2016. Dr. Maxim Belograd: Microvision anterior composite course